Have you ever been out of town and had a problem with jewelry or a watch? I know you have… a clasp breaks or worse the chain breaks. It's the piece of jewelry you were going to wear for that special event! Where do you go or who do you have fix it? Let me suggest you check out Bermuda Gold and Silver on Historic Main Street at 404 S Main St. Let me put it the way Courtney said it "Wonderful place! I have gotten several pieces repaired over the years and they have done great work! Reasonable prices too!". Isn't that what you are looking for? They are a family-owned, local custom design jewelry store. Where you will find the elegance and historic feeling of the city, with the warm feeling of family. They believe in that "Old World integrity" but we still know how important it is to be ahead of the times in fashion and design.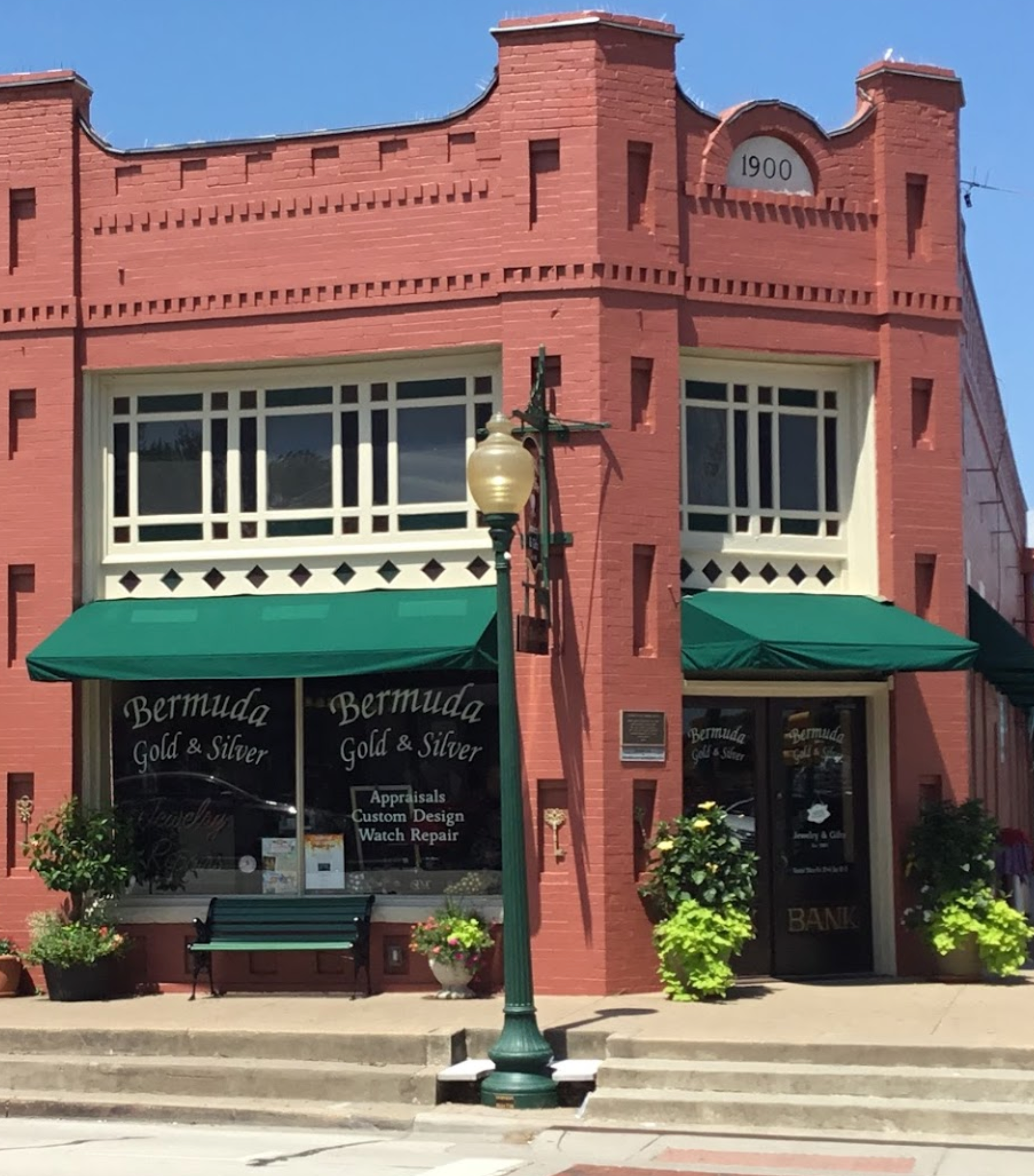 So you think it is all about the jewelry… LOL! Well before you step inside read the plaques on the wall outside and you will be more intrigued! Now when you open the door and step inside you will see a large safe behind the counter. The smiles on their faces as you are greeted… Just ask them about the history of the store!
So you might be wondering… a safe… what is the big deal? Once again I chuckle! Let me give you some history! Built in 1900, the building began as Grapevine National Bank before becoming Bermuda Gold & Silver but it is better-known as Grapevine Home Bank.
Here is something else you will see! A teller window from the bank still resides behind the jewelry display tables, and black-and-white framed photos line the walls, depicting downtown Grapevine throughout the early 1900s as well as the old bank.
Now if you look on the walls you will find out the real story behind Grapevine & the bank… "Robber tricks farmers into helping in escape," referring to the 1932 robbery of the Grapevine Home Bank by two Dallas crooks who were known associates of Bonnie and Clyde. Now that is the rest of the story… For the full article of historic information click here.
Now how is that for a jewelry store? Everything is safe and sound now!