If you are looking for a place where you can take the kids to enjoy some flowers & also see some fish then check out the Botanical Gardens at Heritage Park. Is it a huge park… well no.. if you would prefer that then you can check out the list of parks available in Grapevine here.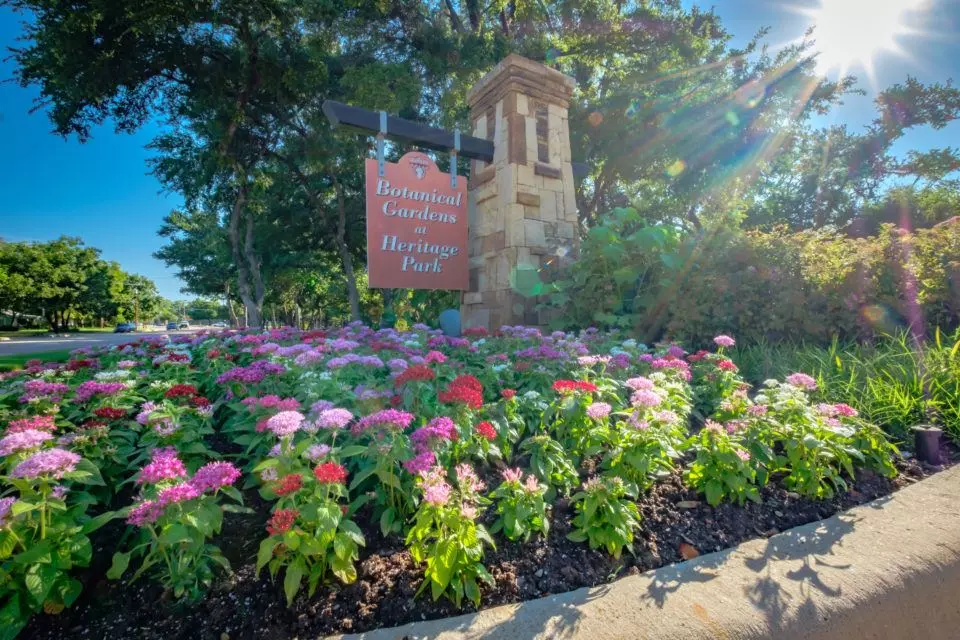 Grapevine Botanical Gardens
So why this park? It is a small city park that has a botanical garden and a playground at the same location. You can tour the gardens and enjoy the beauty… for children it is small enough to keep there interest and feed the Koi for example. Then take them to the playground. Another option is to take family pictures in this park. I have seen a lot of this going on at this location. Graduation pictures, engagement pictures, family pictures and more. To see what I mean just simply visit the Botanical Garden Facebook page here.
There is also a meeting facility here as well… it is currently under reconstruction so check back soon on those updates! There is also a pavilion on the grounds. So if you are looking for that place to burn the steam off the kids, a little beauty, a little tranquility, a little fish feeding, then this is the place to check out! If you want that big water park, ball fields, boat ramp, and other outdoor activities make sure and check out the Parks & Recreation website here.
Until next week… chillax at the park! Learn more everyday about Grapevine by listening at KGVR Grapevine! After all… "You heard it on the Grapevine!"