If you are planning to visit Grapevine, Texas your first stop should be the Visitor Information Center! You might ask "Why should I do that? ". It is the place to gather the most information in a timely manner. It is located at 636 South Main St. in the heart of Historic Downtown Grapevine. Just look for the Clock Tower you can't miss it on Historical Main Street!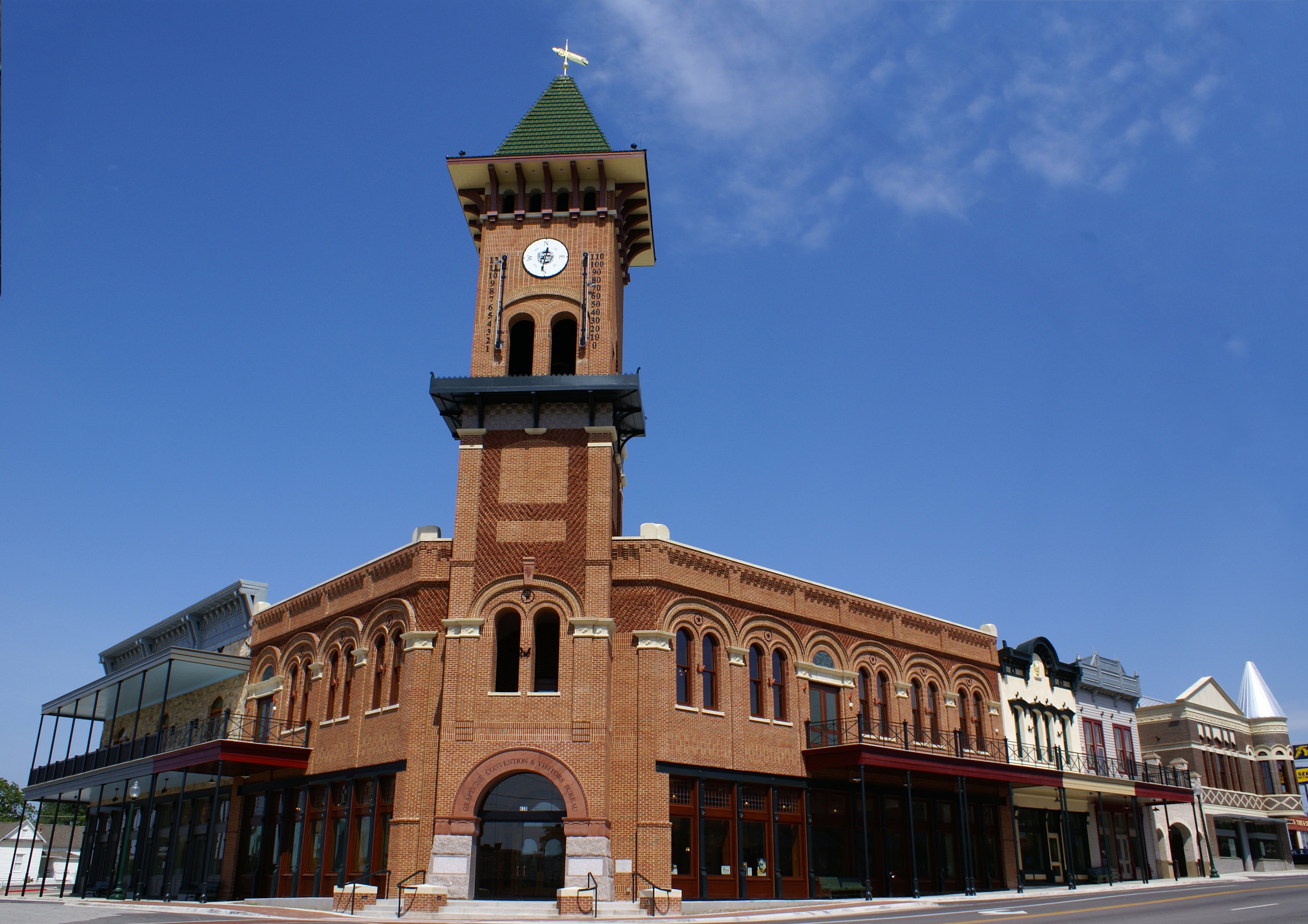 You can find the "Grapevine Today" magazine, 2018 Festival & Event Guide, plus several brochures and welcome guides in many languages such as English, German, Chinese, Spanish, Korean, Japanese, and Portuguese at the visitor center. That is great information… but, the discounted tickets can be purchased there as well. To request a visitors guide you can go here. You might also be interested in the eNewsletter so you can check out your special interests here.
Visitor Information Center Hours
Monday – Friday: 8 a.m. – 5 p.m.
Saturday: 10 a.m. – 6:30 p.m.
Sunday: noon – 5 p.m.
Plus, you can find exhibits located in the same building. These vary from time to time so make sure and speak with the volunteer at the Visitor Information Center.
There is much more information you can find about about from a local volunteer at the Visitor Information Center. They have information on the Grapevine Visitor Shuttle, Tours, Itineraries, Maps, rental cars and more!
Don't for get to stay up to date with the latest information and great music by tuning in to http://KGVRGrapevine.com!
Have an awesome day and come see me in Grapevine, Texas USA!